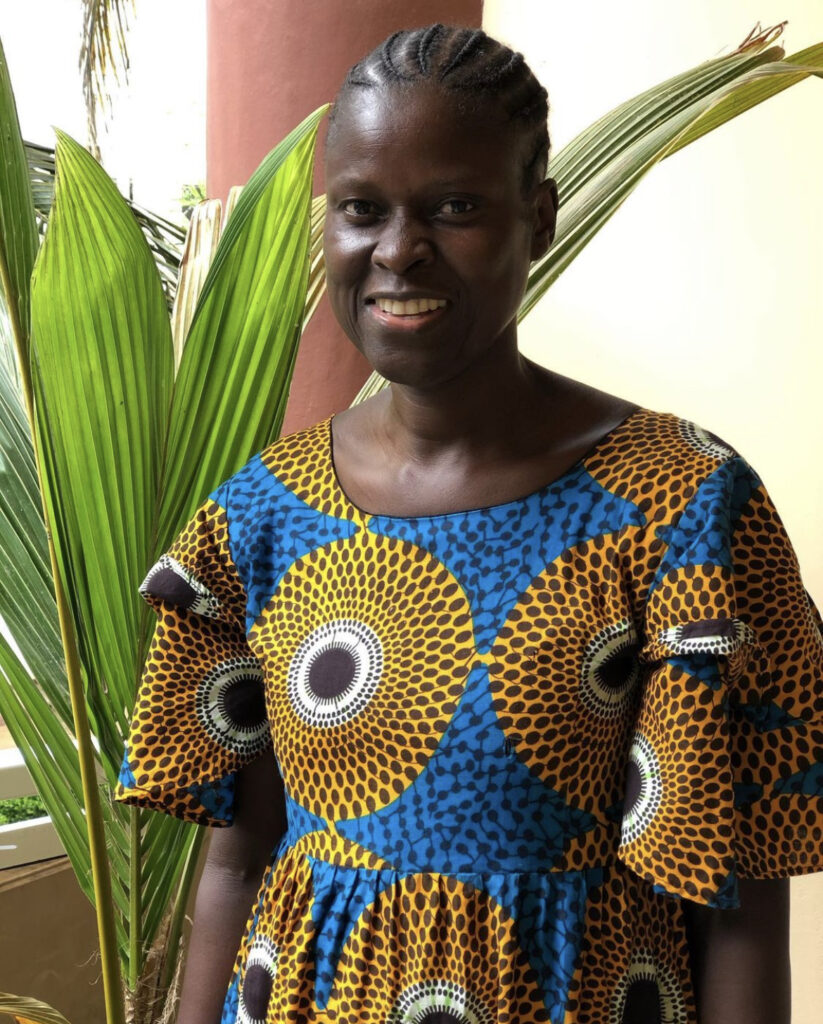 Kayoong co-founder: Ourey Diatta is by far the most valuable member of our team. She is both the inspiration and the driving force behind Kayoong Community. She is the founder of a community support group for widows, like herself, and is the mother of three boys who currently live 10 hours away. Once she is able to save enough money (and she is well on her way!) she will be able to reunite her family.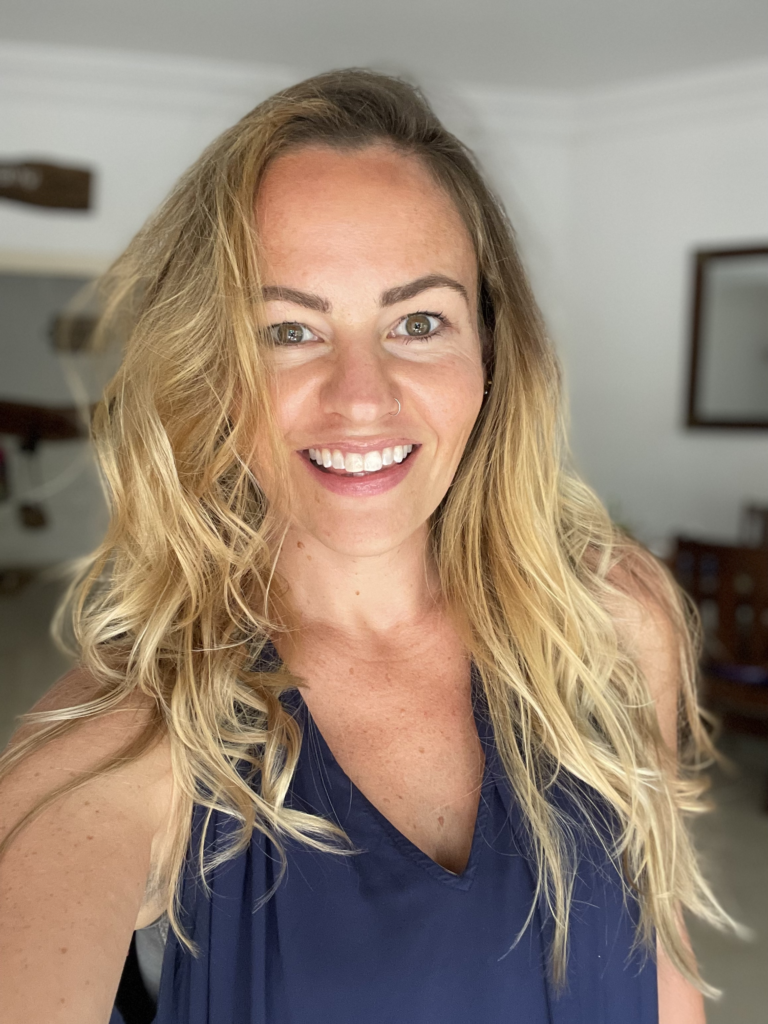 Kayoong co-founder: Kari Masson uses words to make things happen. She's American, raised in Côte d'Ivoire, then worked in France and is now at home in Senegal. She manages the day-to-day operations for Kayoong including product development, marketing & sales, scholarships for orphans and children of widows, microloans and emergency funds.
Mme F. Diouf is a single mother of two beautiful children. Her daughter is being raised by extended family more than 10 hours away from where Fatou lives in the capital city of Dakar. She moved here several years ago to find work and was one of the first to join the Kayoong team and works with a radiant smile and bright laugh.
Mme B. Diouf suffered an illness at the age of three that left her unable to walk. To this day, she cannot leave her home easily. Being able to earn a living from her home allows her to provide for the needs of her school-aged son. Her rugs are unique as she is our only left-handed crocheter!
Mme E. Diakhene is the primary provider for her son and caregiver for a young granddaughter. She began crocheting for Kayoong while employed part-time as a house cleaner and made the very popular designs used by Bags by Lucy's collection, featured in a Dakar Women's Group Fashion Show.
Mme N. Diatta began working with Kayoong as a way to earn income from her home as an amputated foot makes moving around challenging. In addition to being able to support her family's financial needs, she received special funds from Kayoong to provide quality healthcare and education on managing diabetes in order to prevent further complications. She is now off insulin and followed by qualified  medical practitioners. 
Mme Mariama is a university student living in Dakar, hundreds of miles from home. She is recently orphaned and making the Kayoong baskets allows her to pay for tuition & fees to complete her studies. 
Kayoong would not have started without Danielle Liebenow, a visionary who is passionate about helping other women reach their goals and potential.
SaveSave