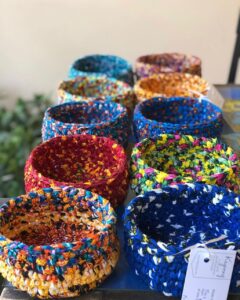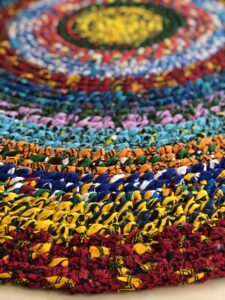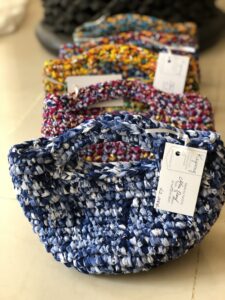 Kayoong creates handmade baskets, rugs, handbags, 'layu' placemats and other decor items using a unique crochet technique that we designed for use on wax print fabrics, sourced from Dakar's markets. 
A landmark gift & home décor boutique in Dakar
📍 Almadies, just behind BOA roundabout
Arts & crafts showroom, Made in Africa
📍 Cité Africa, Ouakam
Dakar's best-known souvenir shop since 1999.
📍 108 Rue Moussé Diop in Plateau
Lifestyle hotel gift shop
📍 Route de N'Gor 
Beautifully curated gift shop
📍 26 bis Rue Jules Ferry in Plateau
Now in Almadies too!
📍 Next to BulkShop
Pastries, and much more!
📍 Across from the Phare des Mamelles