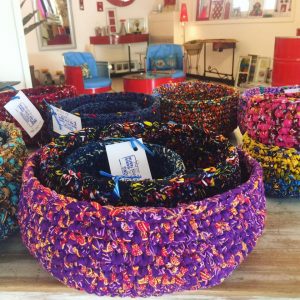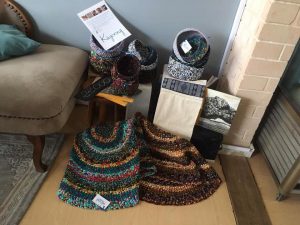 ATMOSPHERE
A landmark gift & home décor boutique in Dakar

Almadies, just behind BOA roundabout
CARAVANE by ERC
Arts & crafts showroom, Made in Africa
? Cité Africa, Ouakam
COCKTAIL DU SENEGAL
Dakar's best-known souvenir shop since 1999.

108 Rue Moussé Diop in Plateau
L'ARTYSHOW
Workshop & gift shop featuring decor items
?Ngaparou, on the road to Saly, Senegal
LA CABANE DU PECHEUR
Delicious & beautiful!
? Ngor beach
MINIBAP
Beautifully curated gift shop
? 26 bis Rue Jules Ferry in Plateau
MINIBAP COLLECTIVE
The Collective in Amitié
? Rue A in Amitié
MELO PATISSERIE
Pastries, and much more!

Across from the Phare des Mamelles
NIARELA
One-of-kind textile creations
? rue 420, Bamako, Mali
POPROX CAFE
Breakfast, brunch, lunch… and baskets!
? Mamelles
SASSY-CHIC BOUTIQUE
A multi-brand shop, all Made in Africa
? Sicap Karak
Thank you for supporting Kayoong Community and women entrepreneurs!