Kayoong is a story of community, co-founded by two friends committed to empowering women in Senegal to improve their own livelihoods. Kari is outreach and communication, while Danielle is numbers and patterns, but they share passions for story-telling, culture, and women lifting up women.
Kayoong started with a desire to find a way for our friend Oureye and the widows in her support group to make some extra money with handicrafts. In early 2017 we set up a community fundraiser on Facebook ("40 days for widows" – Oureye's story), a place for one to contribute in any way one could, hoping to raise enough money for them to buy a new set of crochet hooks.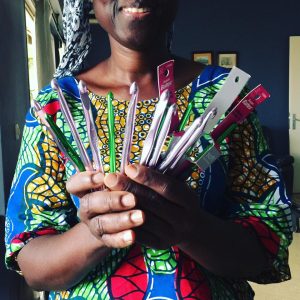 It became so much bigger than we could have imagined, and generosity of the Dakar community blew us away. People began auctioning off everything from furniture to homemade meals. Within a few days, we had raised enough to buy new crochet hooks. A few days later, and we were up over $200 USD, so Oureye started meeting individually with the other women to prioritize whose kids had overdue school fees and who was behind on vaccinations. And then, local businesses caught on. A butcher started matching purchases, with every 10,000 CFA (approximately $15 USD) in sales equaling a kilo of meat sent to the widows and their children. The donations of items from local designers and gift cards from restaurants, gyms and children's centers started pouring in as did donations of fabric scraps which the widows crocheted into their first baskets.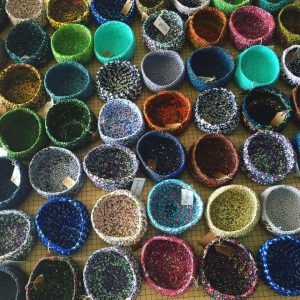 By the end of the drive, over 3 million CFA (approximately $5,000 USD) was raised launching Kayoong Community, a nonprofit that grants emergency funding for health crises, education scholarships, and serves as a microfinance for the widows and their children. Kayoong Community provides a safety net to a marginalized sector of society. It is a launching point, to help pull widows out of a cycle of poverty, and set them on a path to financial independence.
At the conclusion of the original fundraiser, the widows involved in the project brought the 24 baskets and one rug they had made from the donated fabric scraps to the Dakar Farmer's Market. The baskets sold out, and we were approached by multiple boutique owners requesting to place large orders. We realized we had an opportunity here, not just to provide an income for the widows in the support group, but also other women in Senegal who have limited employment opportunities and are otherwise at risk of extreme poverty.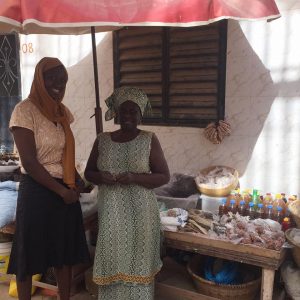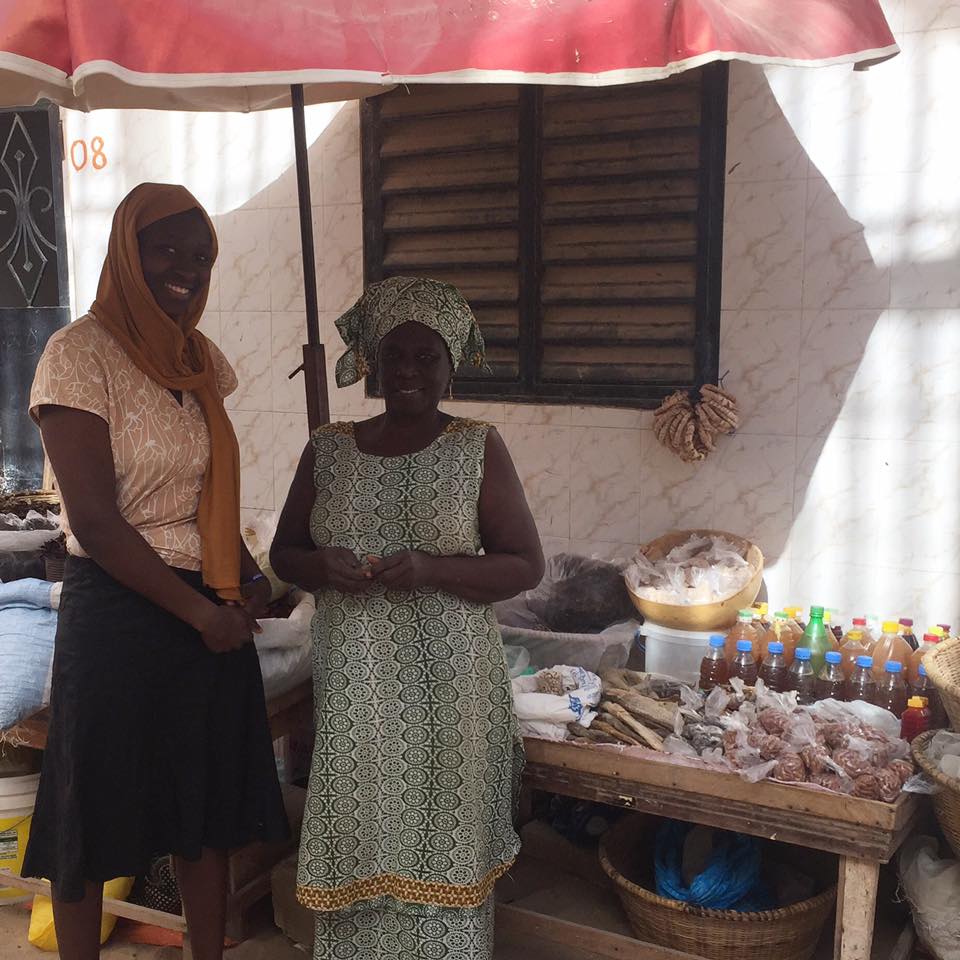 And with that, we set to work creating Kayoong, a social enterprise that uses all locally sourced materials to ethically produce goods made by women vulnerable to poverty. It is truly inspiring to see the self-respect on a woman's face when she makes and sells her first basket or purse and realizes what she is capable of.
The women of Kayoong are taking control over their own livelihoods, building their confidence and independence while making fair wages. Kayoong – women lifting themselves up through art and community.